COMPACT rotary lobe blowers up to 200 kW
Space-saving design – with flow rates up to 93 m³/min
Plug-and-play
Easy access to all connections, saves space and allows side-by-side installation.
Suitable for outdoor installation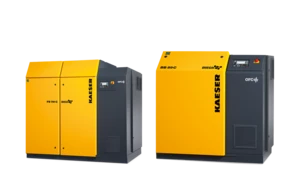 Rotary lobe blowers – Large packages up to 250 kW
Impressive performance – with flow rates up to 160 m³/min
The optimal machine design saves time and effort for initial installation and also makes maintenance and future modifications quick and easy.
Can be used with medium voltage motors up to 6,600 V
Rotary lobe blowers – Single blocks
For installation in OEM system solutions
For highly diverse applications – from vapour compression in vacuum distillation and applications in the fine vacuum range to nitrogen conveying.
Also suitable for mobile applications – e.g. mixing, tanker and suction vehicles
Intake volume of 5 to 160 m³/min at pressures up to 1 bar (g), or 0.5 – 0.9 bar (vacuum).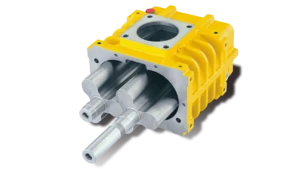 Rotary screw blowers up to 250 kW
Premium performance and efficiency – quiet and always ready
The high-efficiency SIGMA profile – now also available in the blower product sector
Optimal pulsation damping and low-noise operation
Plug-and-play, ready-to-run package with power supply and the very latest control technology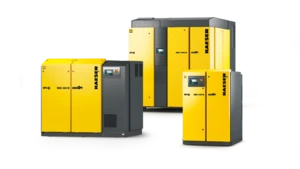 Turbo blower
The ideal accessory for rotary screw blowers
150 and 300 kW
Wear-proof, particulate-free, high-speed motor magnetic bearings
for an unlimited number of motor starts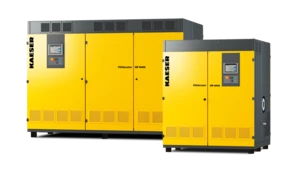 Aftercooler / heat exchanger
For highly effective process air cooling or heat recovery
With air or water as a coolant – depending on the location and cooling requirements
Enables conveying of heat-sensitive bulk goods
Recovered process heat can be used with ease.